Sir Victor Uwaifo during the interview with Dan Ekhator in 1996 showing off the guitar he built himself
Nigeria's music legend sir Victor Uwaifo is dead. A family source wrote on the verified Facebook of the music icon that: "Prof sir Victor Uwaifo has gone to rest."
Peter Uwaifo Jnr, a nephew of the legend did not disclose the cause of death of the "Ekassa and Akwete" exponent who celebrated his 80th birthday in March this year.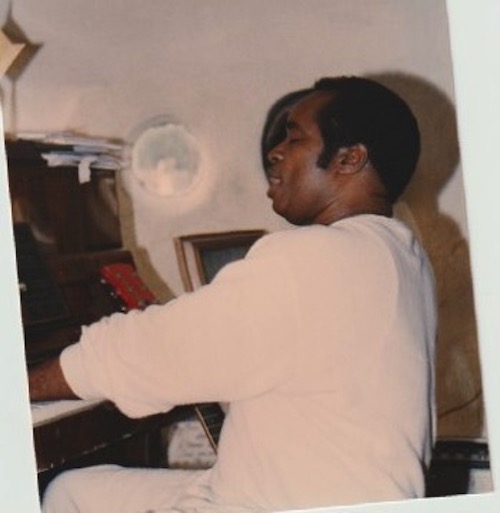 The multi instrumentalist shows off skill at the piano in 1996
Sir Victor Uwaifo whose career spanned some six decades exploded into the music scene soon after the Nigerian civil war with his platinum hit song "Joromi."
In 1996 I travelled down from Rome to engage the legend in a rare interview in his Joromi studio in Benin from where he personally drove me to his expansive home to show off archival materials from the 60s.
Sir Victor Uwaifo was still looking his ebullient self prior to his demise. He never looked the octogenarian he was. He would reveal in that interview that he did everything in moderation, a factor that enhanced his longevity in the Nigerian music industry.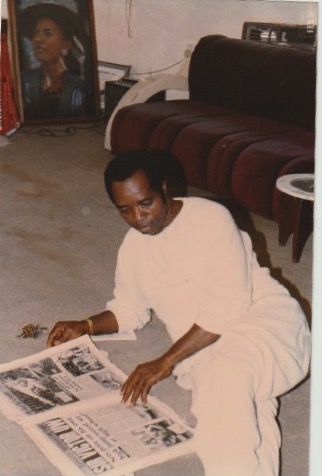 Sir Victor Uwaifo went down memory lane with Dan Ekhator through press clippings from his career in the 60s/70s
He wasn't just a multi-talented instrumentalist, vocalist and composer, he was an inventor, academic, a sculptor and an administrator. He was a one time commissioner for culture in Edo State.
Sir Victor Uwaifo became one of the first crop of musicians to earn Nigeria's national honour when the then president Shehu Shagari conferred on him in 1982 Member of the Order of the Niger, MON.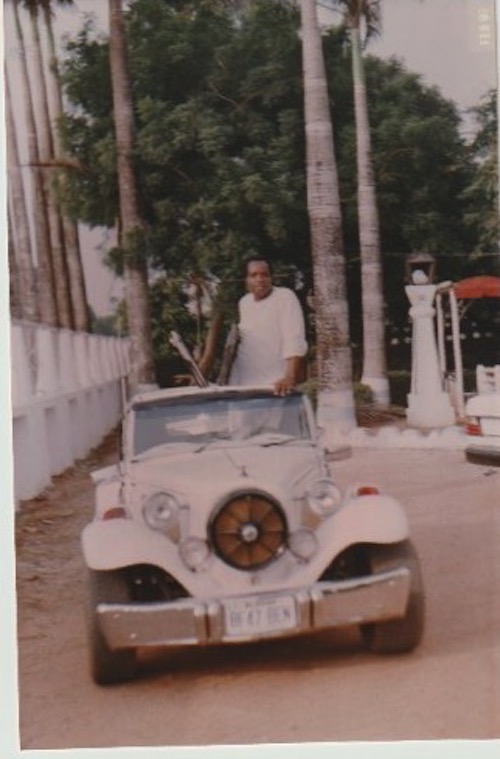 Sir Victor Uwaifo invented this car and drives it around in Benin on those rare occasions