Mrs Hannah Akinyemi is a mentor, a model and a motivator
As the last year was ending, the editorial board of AfroLife magazine came to the conclusion after due diligence casting our net far and near trying to fish for a personality for the year that one woman merited that crown for a unique year such as 2020. The personality in view was busy making a prospectus for her school – dotting the Is and cross the Ts. The students just finished their summer camp and she decided to take them for dinner at a restaurant. She had to give me some materials for the prospectus, so we met at the restaurant. She was in charge and it looked effortless for her, she carried herself with confidence and while the students were making their orders she used the time to give me her materials and intimate me with her ideas for the prospectus. She seems to be an expert in multi tasking. 
Mrs Hannah Akinyemi is a mentor, a model and a motivator. She goes the extra length to make dreams come true. She is also a mother to many, a pastor's wife, a teacher, a nurse and a virtuous woman. Her name may not ring a bell but her deeds ring louder and farther than one could imagine. She has touched lives and turned the fortunes of many young people around. The unassuming wife of the Deeper Life Church Coordinator in Italy, Dr Sola Akinyemi came with her family from England to Rome as missionaries. On arrival, she was concerned that a lot of the children in the church could not communicate in the English language, this led to unearthing her long desire to start a school and help these children. Akinyemi, the daughter of a school proprietress and a businessman father then started home schooling their young children and other children soon joined in. This modest steps gave birth to Emmaus Christian School (ECS), which she started in 1998 with her husband. Her desire to see young people excel led her against all odds to keep faith with her dream, hence "Growing Tomorrow's Giants," became the motto of the school.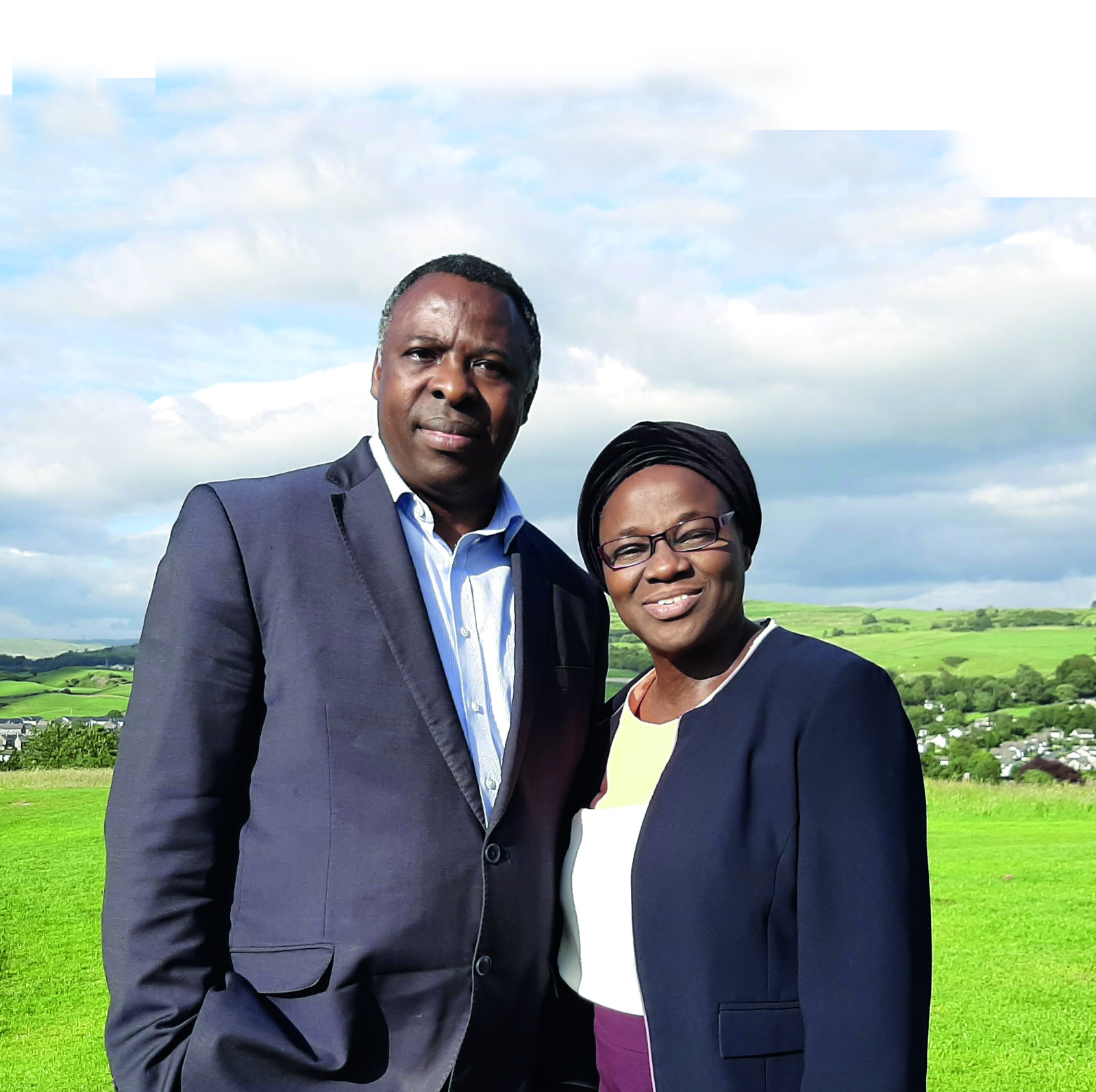 Aunty Hannah with husband Dr Sola Akinyemi who is also the Director of Studies at Emmaus
Emmaus Christian School located in the hilly town of Maenza, in the Latina region of Italy, caters for primary and secondary education and is reputed for churning out best results in the GCSE O and A levels examinations annually. As the Principal of ECS, Aunty Hannah as she is fondly called leaves no stone unturned to bring the best out of the young people in her school. Apart from academic excellence, the school also looks into the students spiritual, social and psychological development. The past and present students of the school attest to this fact. The tenacious principal always insists on excellence for all her students given the high standards of the school and would not compromise on the vision she has of Emmaus. Many of her past students are doing great in their chosen careers around the globe, thanks to Aunty Hannah, her committed staff, especially the support of her husband who is also the Director of Studies. 
Aunty Hannah is known to give her all as she continually works for the growth of the institution. She and her family had to give up their personal comfort and space to provide education and a stable future for other people's children. She often holds mentoring programme for the students. Despite the challenges the school is facing, she is determined not to give up on the dream. "Sometimes, the hurdles seem insurmountable but when we see the products of the school excelling in their various fields and bringing glory to the Lord and by extension the school, that encourages us not to give up," she told AfroLife during a chat recently. 
Her uniqueness is attested to by all. "I've known her for more than 20 years," Mrs. Joyce Okere, a member of the Nigerian Community Italy, who worships regularly at her local Deeper Life Church told AfroLife in an interview. "I can tell you she's unique, she's God sent to complement her husband. I'm somebody who's curious, I took my time to study her and I can tell you that godly character is embedded in her," she adds.
Aunty Hannah believes every child is redeemable, no child should be given up on. With her patient motherly attributes, she has been able to win some recalcitrant children over and today they are all glad they went to Emmaus Christian School. Many of the children that the system had given up on, especially in the United Kingdom were brought to the school and when they returned home after a term, even the parents could hardly believe their transformation. When asked how the school was able to record such feat she quipped, "we apply unconventional method on case by case basis which has brought us great success."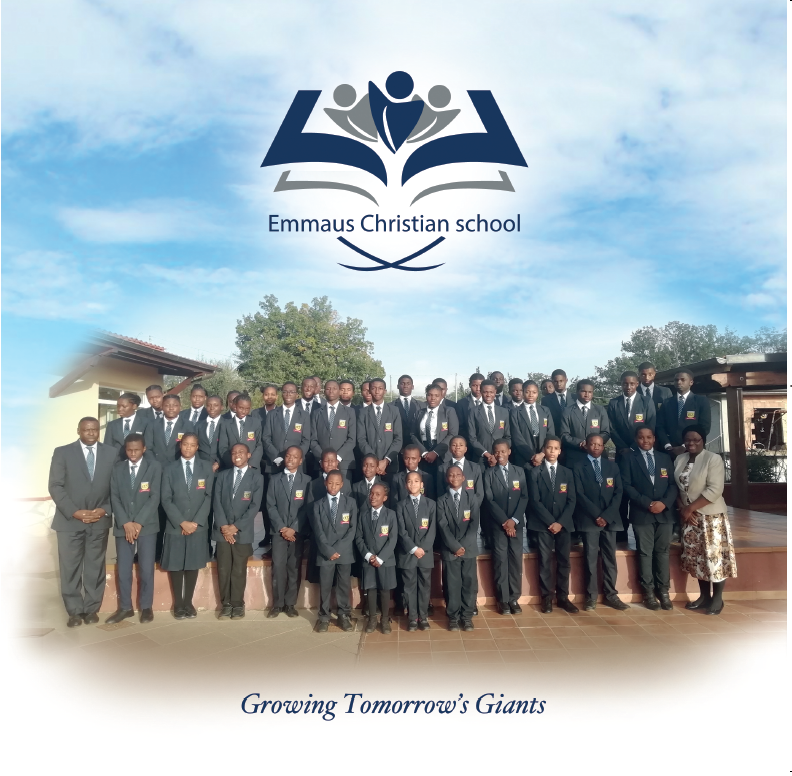 Emmaus Christian School Prospectus
Mrs Okere weighs in, noting she has never seen someone like Aunty Hannah who is so passionate about people and the work she does. "She wants to see that children are well educated, her passion is indescribable, she make enormous sacrifices to raise children in line with the motto of the school. In all this she's humble, a woman of dignity and integrity. She's considerate and a pillar."
Emmaus Christian School ethics is predicated on a solid Christian foundation. Aunty Hannah acknowledges that God has been with them on this journey and has helped them cross many hurdles. The Principal and her husband sometimes have to pay tuition for some children from very low income families to show the extent of their belief in the future of such children. She gladly obliged me with the final semester result of one of them from a University in Ghana. "He sends me his results every semester and he will be graduating this year," she enthused. Unlike other school proprietresses, she has a one on one interaction with the parents and guardians and monitors the students progress individually even after they have long gone away from the school. She has attended many of their graduations and wedding ceremonies. She also holds virtual meetings with some of them guiding them as young adults.
The mother of three has greater vision for Emmaus Christian School and she believes with God nothing shall be impossible. In her usual calm manner, she outlines the plan of making the school accessible to all and sundry; especially those outside of Europe, building a bigger sporting area and expanding her Green Revolution project. While on a visit to the school, she, her husband and staff were busy redecorating the school and applying the new COVID-19 rules. She is also in the frontline in the battle against COVID-19 by working as a staff nurse in a UK hospital and treating people affected by the virus. She was actually in one of the COVID centres and worked round the clock during the heat of the pandemic. This mother of three, has also inspired women through Christian conferences she had addressed across Italy.