AfroLife Personality of the Summer Pastor Ebenezer George
The name Ebenezer George might not ring a bell in the tele-evangelism circuit but this Nigerian is silently impacting lives for Christ and bringing much needed reliefs to South Africans in this turbulent times in the world. His impactful drive to minister to soul and bodies of Africans far away from his native Nigeria, stands him out as AfroLife Personality of the Summer.
He has a passion for God and his people and had dedicated most of his life to evangelism. he has his life well cut out for him since his teenage years when we used to go on evangelism to higher institutions in Lagos, and towns and villages all over Nigeria. Apostle Ebenezer George had never doubted what his roles are in the kingdom of God, this fine artist and instrumentalist is painting beautiful works of art with lasting colourful strokes on the canvas God has cut out for him and blaring his Saviour's name on the trumpet for the whole world to hear.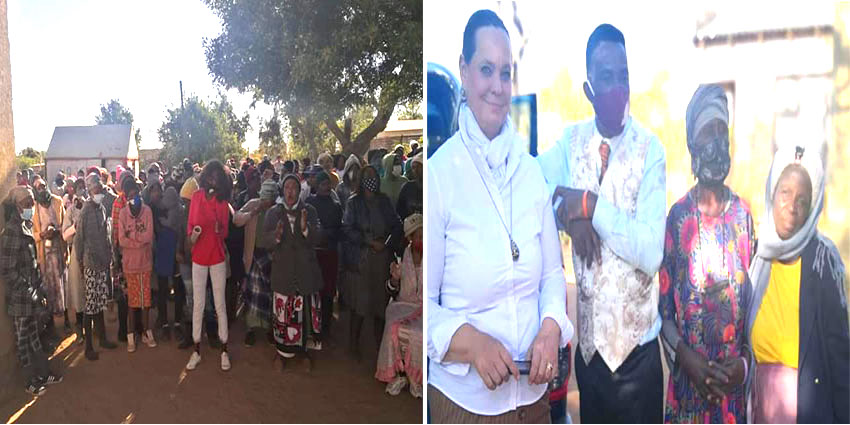 Pastor Ebenezer reaches out with reliefs to South Africans in their communities
In Pretoria, South Africa which he calls home and where his ministry Creative Fountain Ministries International (Household of Wonders) is based, Apostle George had been the hands and feet of God to the people in various communities around him. Since the Covid-19 pandemic begun, he, his family and members had been praying round the clock in shifts; seeking for divine intervention to this virus. The man of God who is also a writer and author of The Ever Ascending Prayer sends a daily devotional tagged WU (Wake Up) – Time Devotional Series on social media to encourage people in their walk with Christ. 
The unassuming and lanky pastor believes that this is the Nehemiah generation that will save the remnants in our land. He never rests on his oars as he travels from community to community, and door to door bringing the good news to the locals. He does not go there empty handed in this trying times; with the lockdown and not being able to work, Apostle George bears in his hands palliatives to the hungry and desperate communities.
At the start of the pandemic, he defied all odds to take the palliatives packed in bags for each household across to them. He and his team were stopped by the local police but when they saw that they were on a mission of help and rescue they were allowed to move freely.
In a chat with the Evangelist he said, "The Lord made ways for us everywhere we went because we went in his name and were about his business."

The much needed reliefs come as the COVID-19 pandemic hits South Africa
He added that they had reasons to give up on the mission but they kept on and God made ways for them by bringing people and organizations who aided them in the mission. Apart from this, he ministers to the inner city kids giving them clothes and food while helping in securing their education.
His ministry in Pretoria has proved that God does not need numbers to do his work. He needs yielded hearts who are ready to say "Here am I, send me."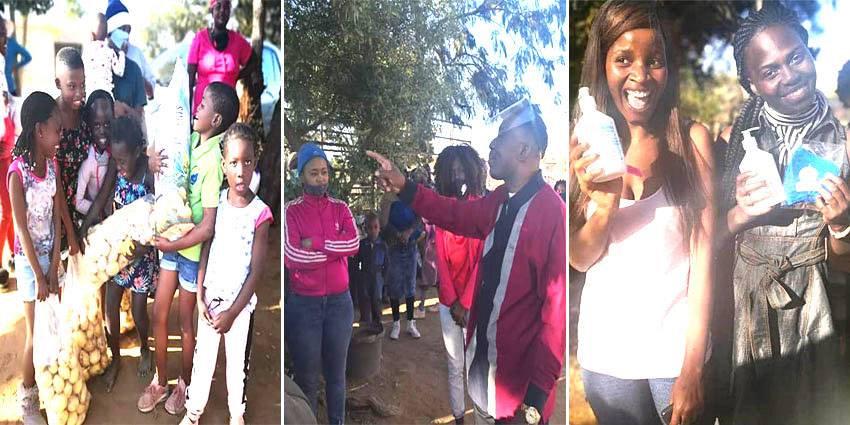 Children and youths are not left out of Pastor Ebenezer's outreach