Maxime Mbanda did not set out to profit for himself from the Coronavirus Pandemic which has ravaged Italy in more than two months
Maxime Mbanda did not set out to profit for himself from the Coronavirus Pandemic which has ravaged Italy in more than two months. However, he has become the toast of the traditional and social media because of his heroics in joining medics in the Lombardia region, the epicentre of the pandemic in Italy. His efforts have attracted the attention of no less a news outlet like the CNN, which has done a short documentary on the star.
Mbanda, a Rugby player for the Italian national team has been appearing in the national colour since 2017 when he first made his debut against Wales at the Six Nation tournament. Successive games since then in which he delivered outstanding performances, have cemented his place in the team. While rugby has been put on hold following the outbreak of the virus, Mbanda has come out, volunteering himself to serve the nation, even in the critical health sector.
Since Italy's Coronavirus situation attained devastating turn, Mbanda stepped forward, first to provide food and drugs to elderly people in his home city of Parma before being drafted in as a volunteer ambulance driver, working up to 12 hours a day moving Coronavirus patients between the city's three hospitals.
"I asked myself, what can I do for my community here in Parma? I did research on the web and found an article that talked about collaboration between the Parma Community and the Yellow Cross. The idea was to transfer patients from a busy hospital to one that is free. But actually, it's impossible to say that a hospital bed is free because every time a bed is freed, it's filled by someone in the waiting room because there is such a long queue," Mbanda told CNN.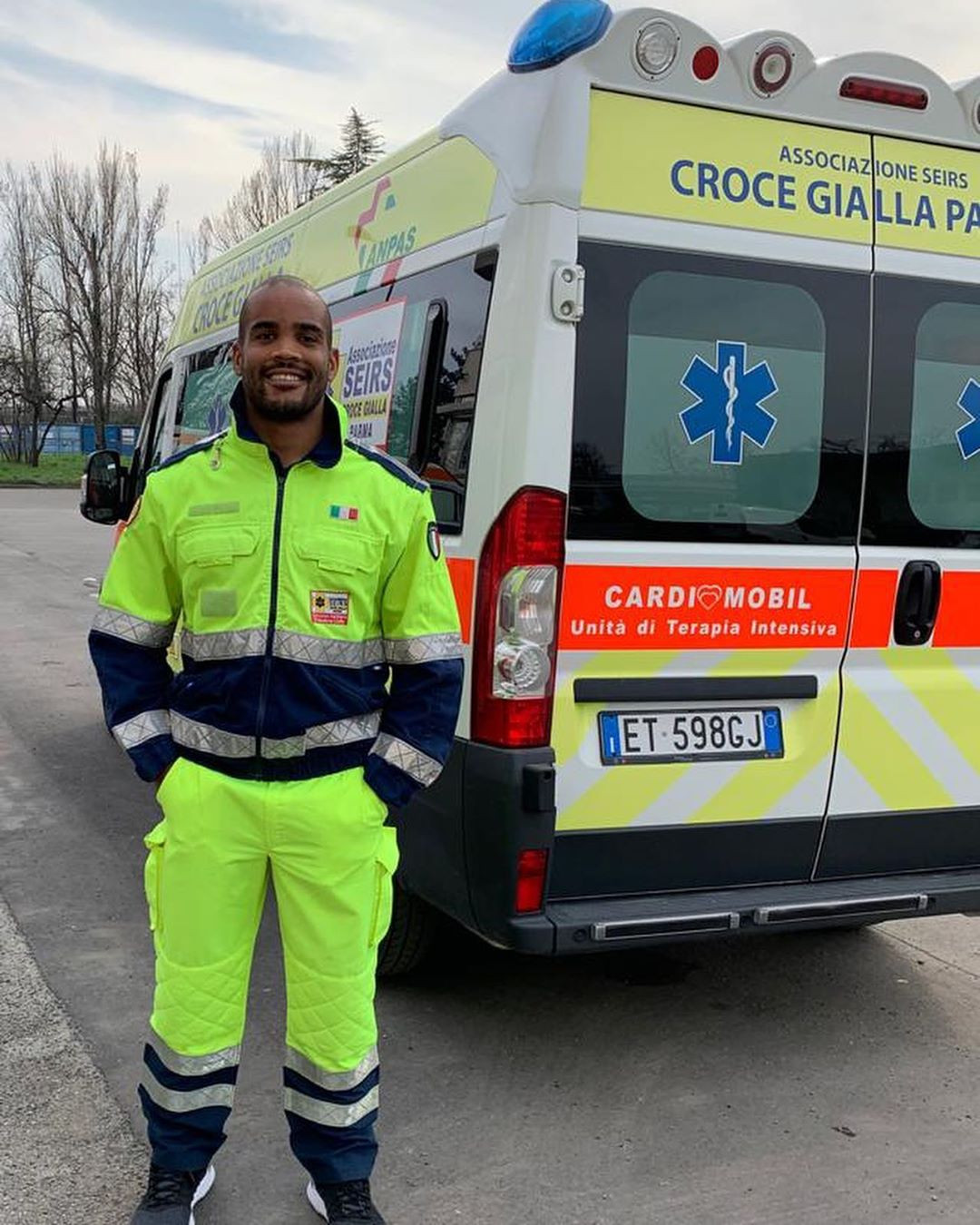 In Italy, where incidences of racism have attained alarming proportion since the emergence of far right and neo-facists groups on the national scene, Mbanda has had his fair share of racist jabs. Of recent is an incident in Milan in which he was threatened with a wheel jack by a driver who then smashed his car with curses before driving away.
"The first thing he said to me when he saw me he was like, 'f*cking n*gga go away and go back to your country. It was a phrase that I hadn't heard for years, maybe when I was 16 or 17," lamented Mbanda, whose father, a surgeon, hails from the Democratic Republic of Congo.
All that ill treatment has not deterred him from showing that he is human in the face of a pandemic that knows no race. "My parents, both my father and my mother, raised me to help people when I can – when I've got money, when I've got energy to help them, if people are in trouble, or if there is an emergency," the 26-year-old stressed.