Health authorities in Nigeria have always insisted since the outbreak of the New Coronavirus of their readiness to tackle it
Lagos has confirmed a case of the New Coronavirus. Nigeria's Health Minister Osagie Ehanire announced that the first confirmed case of the virus in sub-Saharan Africa was an Italian citizen who works in Nigeria and had returned from Milan.
According to the Minister, "the patient is clinically stable, with no serious symptoms," pointing out that the patient was being treated at a hospital for infectious diseases in Yaba, Lagos.
The announcement by the Minister has sparked fears in the densely populated city of over 20 million inhabitants. Six years ago the Ebola epidemic that ravaged some West African countries hit Lagos but was quickly contained by the authorities.
The Lagos State Governor, Babajide Sanwo-Olu at a media briefing following the announcement by the Minister said all persons who have had contact with patient are being tested, and assured that the situation was under control. The state government observed the situation has not degenerated to the point of issuing warnings against public gathering. The government also use the briefing to assure citizens of neigbouring Ogun, where the patient had earlier visited, that the facility the Italian went to at Ewekoro had been quarantined.
Only seven deaths were recorded from that Ebola outbreak brought into the country by a Sierra Leonean fleeing his country which was an epicentre of the epidemic. A brave Nigerian doctor Ameyo Stella Adadevoh stopped the Sierra Leone national from spreading the disease in Africa most populated nation.
Health authorities in Nigeria have always insisted since the outbreak of the New Coronavirus of their readiness to tackle it. "I can tell you that in Nigeria we have a costed plan as part of preparedness for this epidemic," deputy Health Minister Olorumnibe Mamora said early February.
Egypt and Algeria in the north, are the other African nations to have reported cases of the disease.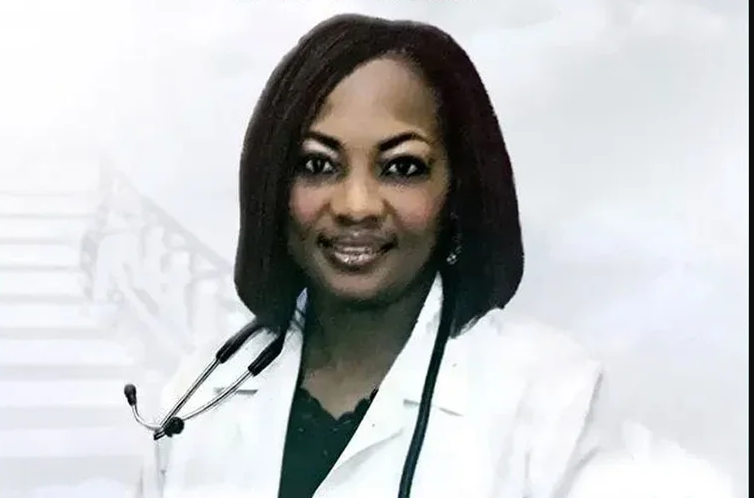 Ameyo Stella Adadevoh key to halting the spread of Ebola in Nigeria six years ago
First African to Test Positive Fully Recovered
At the beginning of February, a Cameroonian student Kem Senou Pavel Daryl, became the first African to be infected with the disease in Zhengzhou, Henan province of China. Daryl has now fully recovered from the disease. He was kept in isolation for 13 days in a local Chinese hospital, and treated with antibiotics and drugs typically used to treat HIV patients. After two weeks of care he began to show signs of recovery. He has now fully gain recovery becoming the only African to be infected and cured of the disease.
Daryl fully recovered from Coronavirus in China