Patience Oghre Imobhio pulling her weight in Nollywood
Her face may not be the one you see everyday on TV but her works speak volume. She may not seek for fame but her name rings a bell in the Nigerian Film Industry (Nollywood). Patience Oghre Imobhio has her work cut out for her. For over two decades, the Nollywood director and producer has stayed behind the cameras to paint pictures of actions that have graced big screens and homes entertaining us.
Her zeal to express herself creatively prompted her choice of Theatre Arts as a discipline. In a chat with Afrolife, she recalls that, "I've always wanted to be in charge of production right from my University days and it wasn't by accident that I studied Theatre Arts. It is what I really want."
When she started this journey in the industry there were not many prominent female directors aside Amaka Igwe. "It used to be male dominated. People could come to your set and be stunned to see a female director and some could outrightly refuse to take instructions from you. However, things have changed with the influx of young and upwardly mobile female directors in the industry."
Pat as she is fondly called enthused that if you know your job and your worth, people respect you. "Be in charge of your set," is an admonition from her teachers, she still adhere to. With over two decades in film making, she sure knows her onions and this has earned her a reputable place in the industry.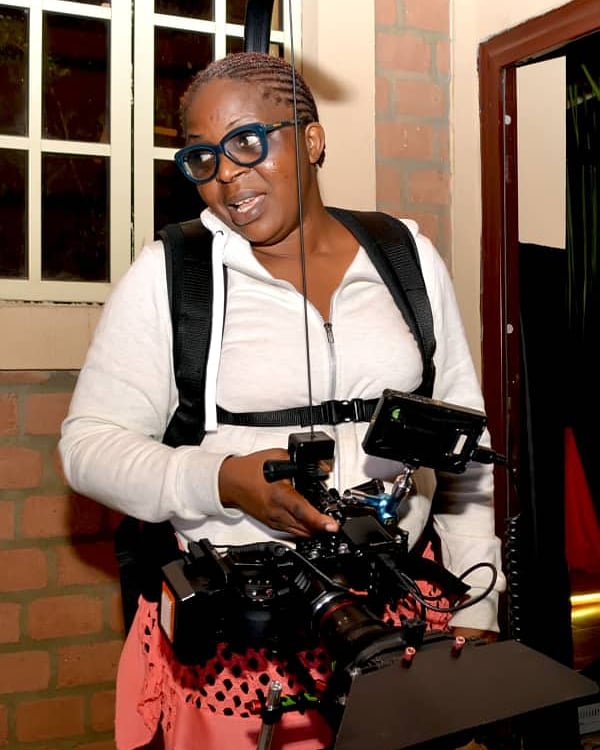 Pat behind the camera in one of her productions
According to Pat, directing is like an elixir for her that if she is not doing that, it could cause a change to her mood. She noted that the challenges faced in her field is not much of a gender than an environment thing. This she described as not friendly enough, especially when she has to shoot exterior for her productions. "There's the issue of insecurity and the perennial problem of 'area boys' who could invade your set in their numbers." She added that some artistes might be hard to work with or they might just be heady. "Some are excited to work with you and some feel otherwise and see you as pushy. Budget is another issue to deal with especially considering deadlines," she added.
The mother of four has her husband to thank for the support from the home front. "My husband is very understanding and knows the dictate of the job and helps with the children when I had to be on set. He's also the check and balances I need when my attention is more needed at home than at work. He brings in the business angle and add value. My children are sometimes on set with me to act."
The exuberant director is upbeat about her craft so much she is always excited to be on Set. She disclosed that each job she did were not the same and each came with its own style and dynamics adding that her sets reflect a big family where they had fun and dealt with challenges.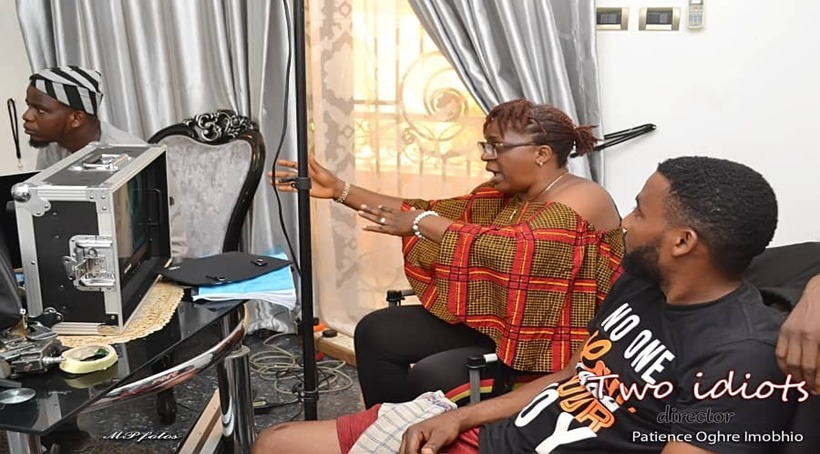 The Nollywood amazon calling the shots from her directorial chair
The University of Jos graduate has numerous directing jobs to her credit among which are Three Wise men: (Comedy Film. Cinema 2017), starring Richard Mofe Damijo, Zack Orji, Victor Olaotan, Ebele Okaro among others. She directed Wale Adenuga's Knockout: Comedy Film (Cinema 2018), also did some 50 movies for African Magic original Films (AMOF). Her other works include, While Men Slept (2020), Ruthless (2018), Last Card (2019), Iceberg: (Panache Studios, 2019), Ogiso Abioye: (Charlogs Studios, 2019), Novelist: (Nextlevel Studios, 2016), Busted: (Cinema 2017).
Pat directed Multichoice telenovelas like Jemeji: (2017), Hush: (2016), Hotel Majestic: (2015) with two other directors. She also has various television directing credits and she is commissioned by ROK studios from 2019 till date.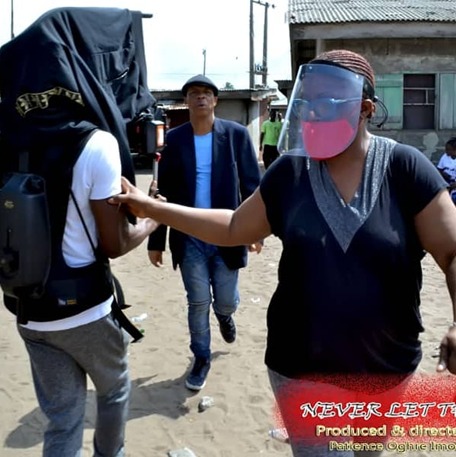 Working on set of a production during this COVID 19 pandemic
She was an assistant director on the set of "Domitilla" (1996) directed by her mentor and teacher, Zeb Ejiro and has worked with the late Amaka Igwe. She was a member of the jury at the African Magic Viewers Awards AMVCA (2018) and African Movie Academy Award (AMAA). She was Vice President of Directors Guild of Nigeria (DGN) 2011-2013 and Lagos zonal coordinator DGN 2017. Pat is also a member of the Independent Television Producers Association of Nigeria (ITPAN).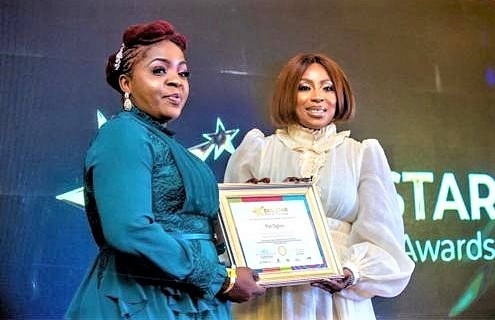 Pat (L) receives one of her several awards from Mo Abudu of EbonyLife TV
With several awards to her belt including: Eko star Film and TVC Awards (2021). City People best Movie Award for Knockout; AMAA award for best comedy "Three Wise Men (2017;" Women in Media (WIM) Nigeria, Best Director (2009); National Broadcasting Commission (NBC) Best Director Awards 2004 & 2010 for "Dear Son" and "Spider," the Nollywood amazon is also an Academy Director for Script2Screen Academy that is involved in talent training and coaching.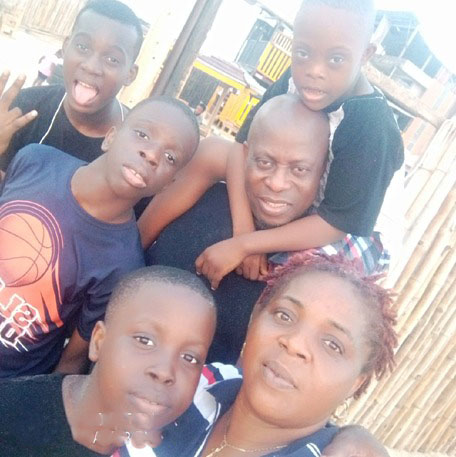 Pat knows the place of her family in her busy schedule