Sandra was a rider for the ride-hailing company Gokada.
Sandra Eghaghara, a young girl in her 20s, a popular Okada (motorcycle taxi) rider in the Lagos Metropolis, over the last weekend was all sorrowful following the ban imposed on the activities of the Okada and tricycles in 16 Local Government and Development Areas by the Lagos State Government. Sandra was a rider for the ride-hailing company Gokada.
The ban brought many Okada and tricycle riders on to some streets of Lagos for protest marches, and in the course of one of the marches, Sandra who stood out in the male dominated protest-march gave an interview to the press in which she lamented the difficulty in securing employment in Lagos. The recorded interview went viral on the social media.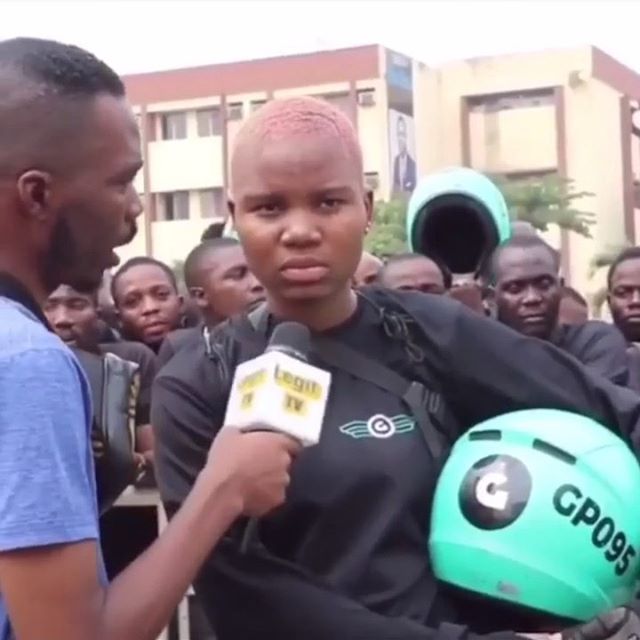 Sandra being interviewed at the protest march
One particular Lagos based NGO which provides food for the needy, was moved by the interview by Sandra a student who just completed her National Diploma, ND programme, and working with Gokada to raise money for her Higher National Diploma, HND programme. The NGO, Kokunfoundation, has given Sandra a car to enable her pursue her dream. She also got a cash gift from the Kokunfoundation.
The ban on Okada and tricycles has occasioned protests and clashes between the riders and law enforcement authorities in Lagos. The State Governor, Mr Babajide Sanwo-Olu has stated that the government is not rescinding the ban.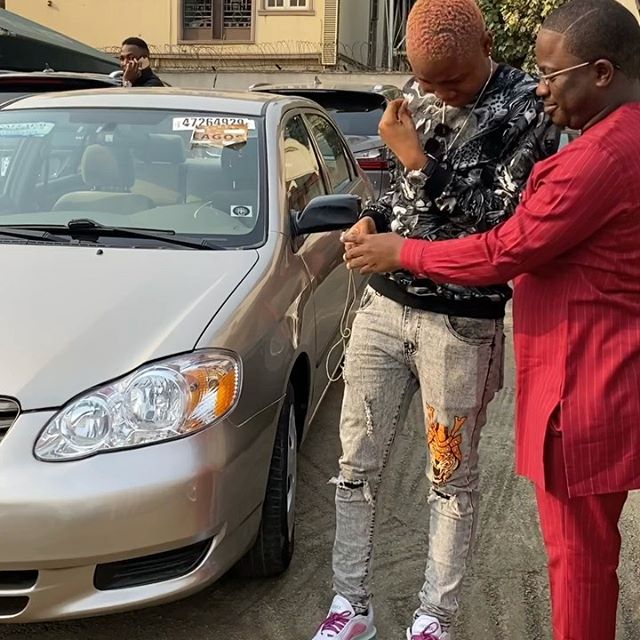 Sandra gets keys from official of Kokunfoundation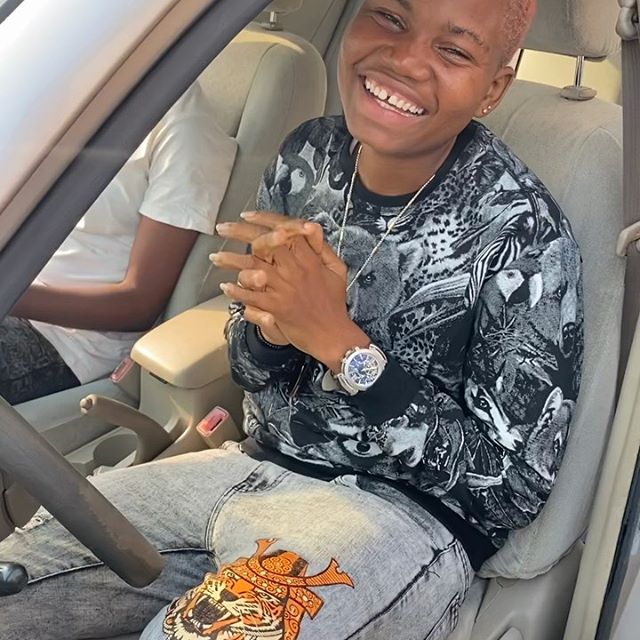 Sandra in her car courtesy of Kokunfoundation